Electricity production, naval propulsion, research installations, fuel production and reprocessing, refuse…SECTOR is very active in the nuclear field. Since the beginning, we've brought expertise to the fields of nuclear safety, radiation protection, security and human elements in the context of large nuclear projects (design, implementation, dismantling, etc.) SECTOR also serves important nuclear actors, as co-contractors or partners, with industry professionals on large-scale projects.
References

Preparing for safety re-inspection for de l'Aube Storage Facility
Updated safety and security risk analysis for de l'Aube Storage Facility, in anticipation of the next safety re-inspection:
Analyzed different hazardous materials and industrial/operational configurations
Identified dangerous locations and equipment risks
Devised technical, human and organizational recommendations for risk reduction

Streamlining maintenance contracts for the TRICASTIN site
Sector's engineers undertook a convergence project in several stages:
Wrote technical specifications outlining contract tracking, monitoring modes according to their nature
Outlined a precise plan based on the criteria of each contract, consolidating technical parameters covered by each new contract
Prepared 20 technical specifications involving present work
Consulted businesses and drafting new contracts
Initialized new contracts and organizing follow-ups with suppliers and buyers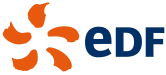 Designing in-service monitoring regulations for newly-installed nuclear pressure equipment backup systems for PWR at all levels
Generating development applications of in-service monitoring regulations for piping and heat-exchanging circuits, RIS, safety injection, EAS; spraying containment building, at all technological levels of the operating facility (CPY, P4, P'4, N4) submitted for compliance with the Order on Nuclear Pressure Equipment during periodic inspection and requalification. The design requested sought to waive the hydrostatic testing requirement, provided that adequate compensatory measures were observed:
Described equipment (backup systems, identifying, implementing, monitoring and functioning)
Applied regulatory needs and motivations for design applications
Studied potential modes of degradation that can affect Nuclear Pressure Equipment (mechanical and chemical) and analyzing related maintenance
Defined compensatory measures (NDT, parameter tracking, display in operation) and highlighted preventative measures (expertise in chemistry of fluids in contact and feedback). Compared performance of compensatory measures through regulatory measures.
Evaluated consequences of failure (impact on safety including other EIPs, impact on employees, impact on the environment)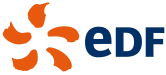 Knowledge Management—SEPTEN
Conducted interviews with experts with the objective of identifying and capitalizing on business knowledge for organization and transmission; implemented a specific approach for amassing knowledge, and wrote a "best practices guide for transfer and capitalization of knowledge at SEPTEN."
Conducted 40 interviews with experts following the methodology developed through SEPTEN analysis, unpacked interviews and wrote knowledge collections conforming to the needs of EDF SEPTEN.

Re-examining safety in basic nuclear facilities (BNF)
SECTOR helped its clients to write safety reexamination reports for the CENTRACO site in Marcoule, and responses to the additional demands of the ASN (nuclear Safety authority).
Responded to different questions posed by the ASN and IRSN
Feedback for facility on the past 10 years of operation
Updating safety referential (RGE, Definitive Safety Report, radiological zoning) and synthesis for safety re-examining
Radiation Protection: ALARA study on work sites with high dosimetry