SECTOR has participated in almost all AIRBUS commercial and civil aircraft programs, as well as on the A430 and the three launchers operated by ARIANESPACE and the CNES: European (ARIANE 5 and VEGA) and Russian (SOYOUZ)…
The defense industry enjoys a high level of security and availability, but in different and often harsh environments, as well as from the financial constraints of increasingly prohibitive costs. The industry is therefore always searching for new and more efficient technologies. Fortunately, this is our area of expertise.
References

Assembly of passenger doors (A380/A320) and fuselage segments (A330/A350/A380)
Running and supervising Risk Analysis Processes on the A320, A330, A350, and A380 (passenger doors, fuselage upper section, fuselage lower section…):
Planning and running P-FMEA with multidisciplinary working groups (identifying experts and product specialists)
Organizing meetings with the goal of respecting the risk analysis schedule.
Implementing action plans aiming to reduce major risks

Joystick Barracuda Safety Case
Functional safety analysis, safety case and ILS for Joystick T281 Barracuda (level SIL3):
Functional analysis, preliminary hazard analysis (PHA), FMECA
Reliability forecasts and components lifespan assessment
Analyzing common modes and testability
Modelling through fault tree analysis, quantitative evaluation and hazard events
Comparing results with RAMS objectives and wrote safety report

Risk Management Mechanisms for Launch Operations
SECTOR participated through the framework of the law on space operations (LSO) on risk management tasks, without compromising private sector competitivity:
Guiana Space Centre in Kourou: tasks related to monitoring technical conformity of operations and to maintain launch system qualification (Ariane, Vega, Souyouz)
Activities performed in France for preparing campaigns and feedback
ACMAT Bastion HM Vehicle
Functional safety and logistics support studies on military vehicle (ACMAT):
Component FMECA
Modelling and quantifying hazard events by fault tree analysis
Reliability forecasts following reliability data of each logistic candidate in the logistic tree structures.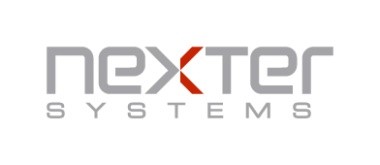 Assisting FAMAS/FREMM/TRAJAN Project Managers
Awareness of various interlocutors in project management, implementing different tools allowing for better project navigation:
Realizing and analyzing cost-at-completion of an A&T (arms and turrets) project portfolio. Supporting project manager of FAMAS FELIN, also within the A&T field.
Assisting project manager on TRAJAN offer within the artillery field.
Assisting project manager with FREMM contract (European multi-purpose frigate) within the A&T field.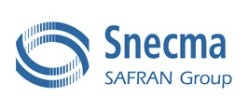 Ensuring testing conditions availability
Applying an experimental approach to Reliability Centered Maintenance (RCM) on "Alstom 15 bar" air compressor in building 12 to improve availability of testing conditions for the design, assembly and trial site of Villaroche turbojet engines.